My MND
A new generation customer portal for gas and electricity customers.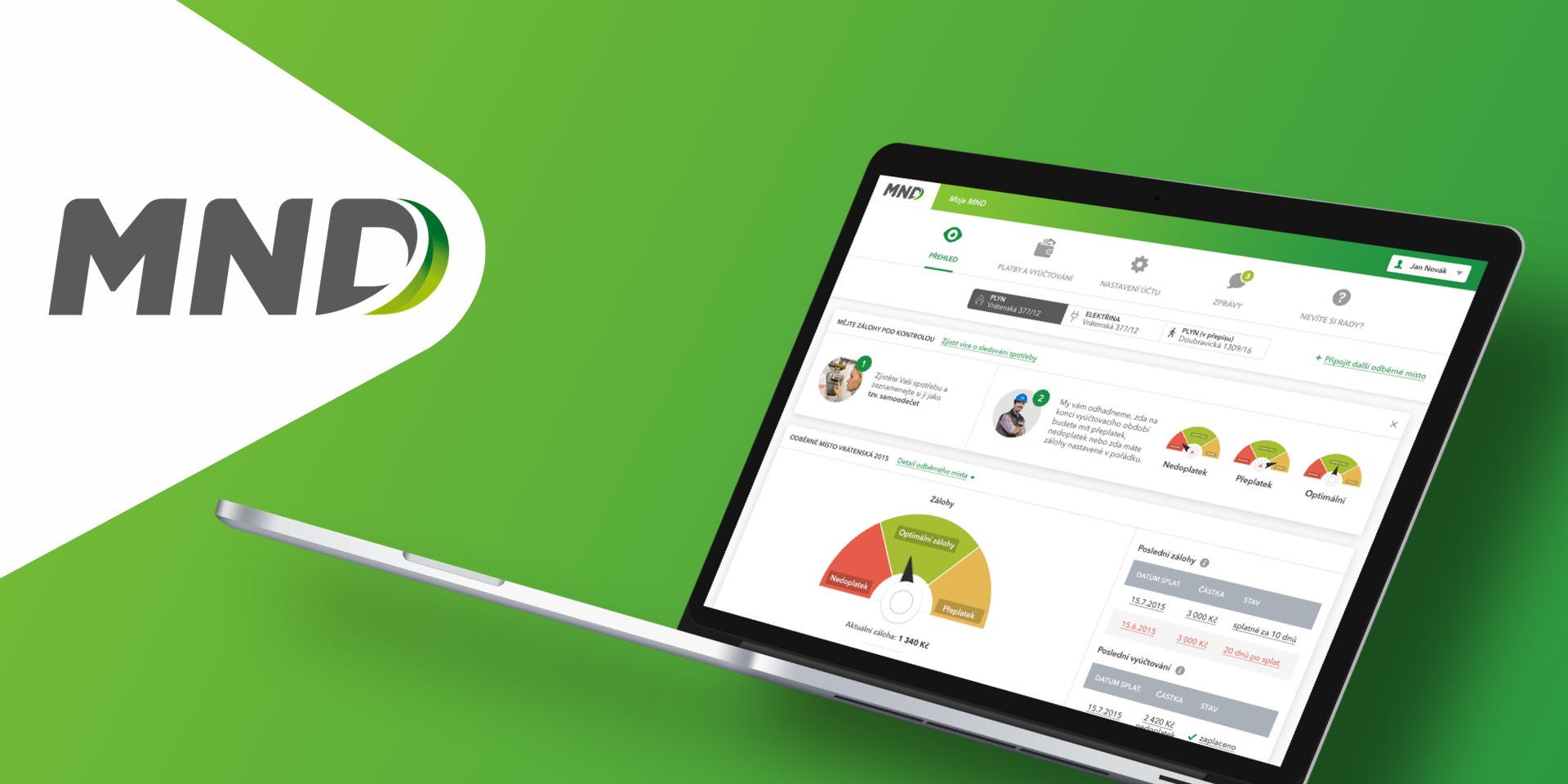 About the solution
My MND is a new generation customer portal of MND for customers of MND, a major Czech supplier of gas and electricity. MND customers receive all information related to energy consumption, invoice payments, or setting the amount of advance payments through this web application. The portal also serves as an effective channel for communication between MND and the customer.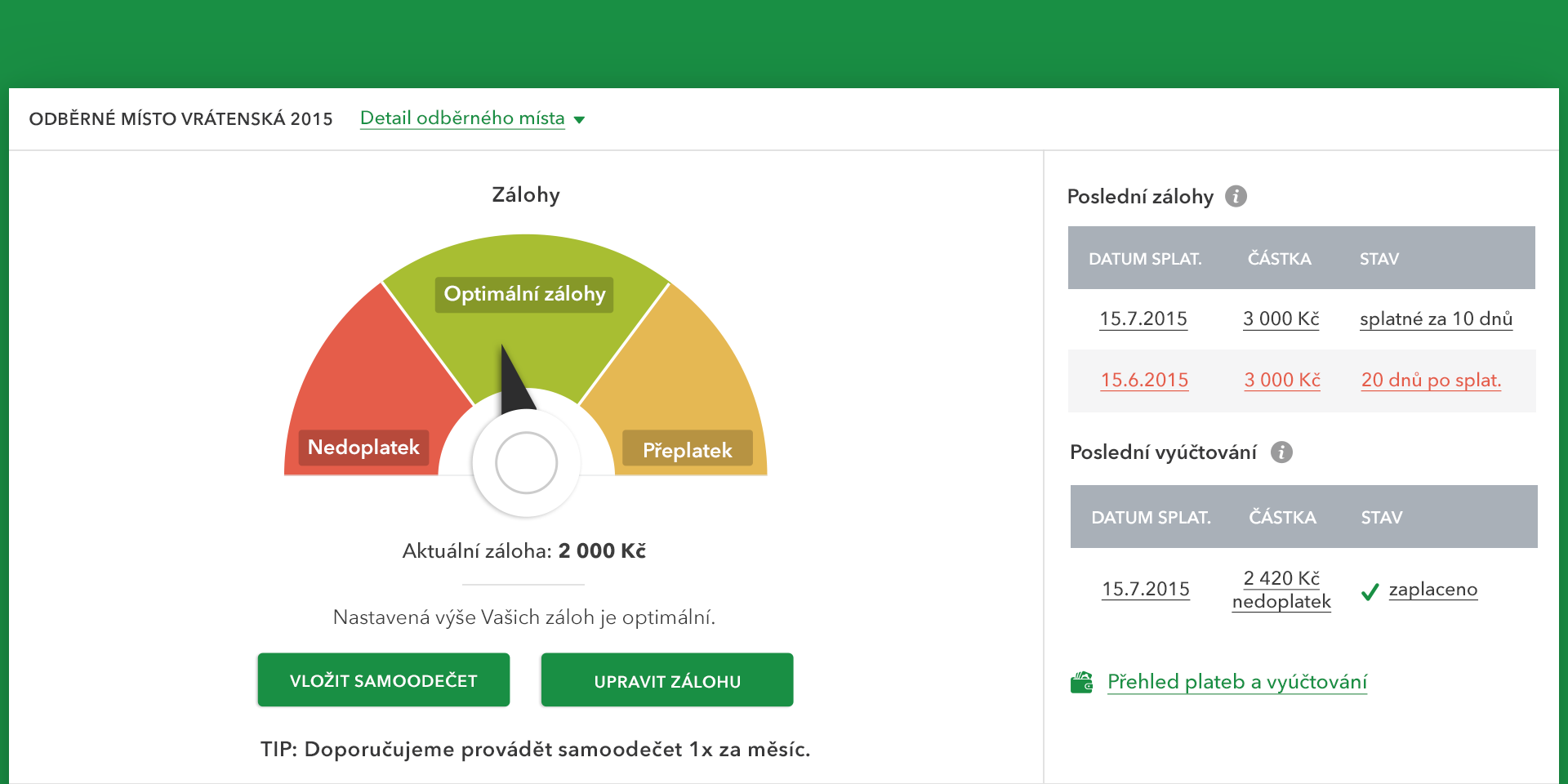 Challenges
The implementation of the extensive solution was linked to a number of challenges that we had to face:
Developing an algorithm for the most accurate estimates of regular backups based on real power consumption. Many variables play a role here, such as weather or the possibility of a non-standard course of energy consumption on the part of the customer (e.g. special holidays) and others.
High security requirements due to the fact that the web application is linked to key customer IT systems.
A wide range of the entire solution.
The intention was to develop a modern self-care portal that uses state-of-the-art technology and, without compromise, meets the client's requirements from a commercial and marketing point of view.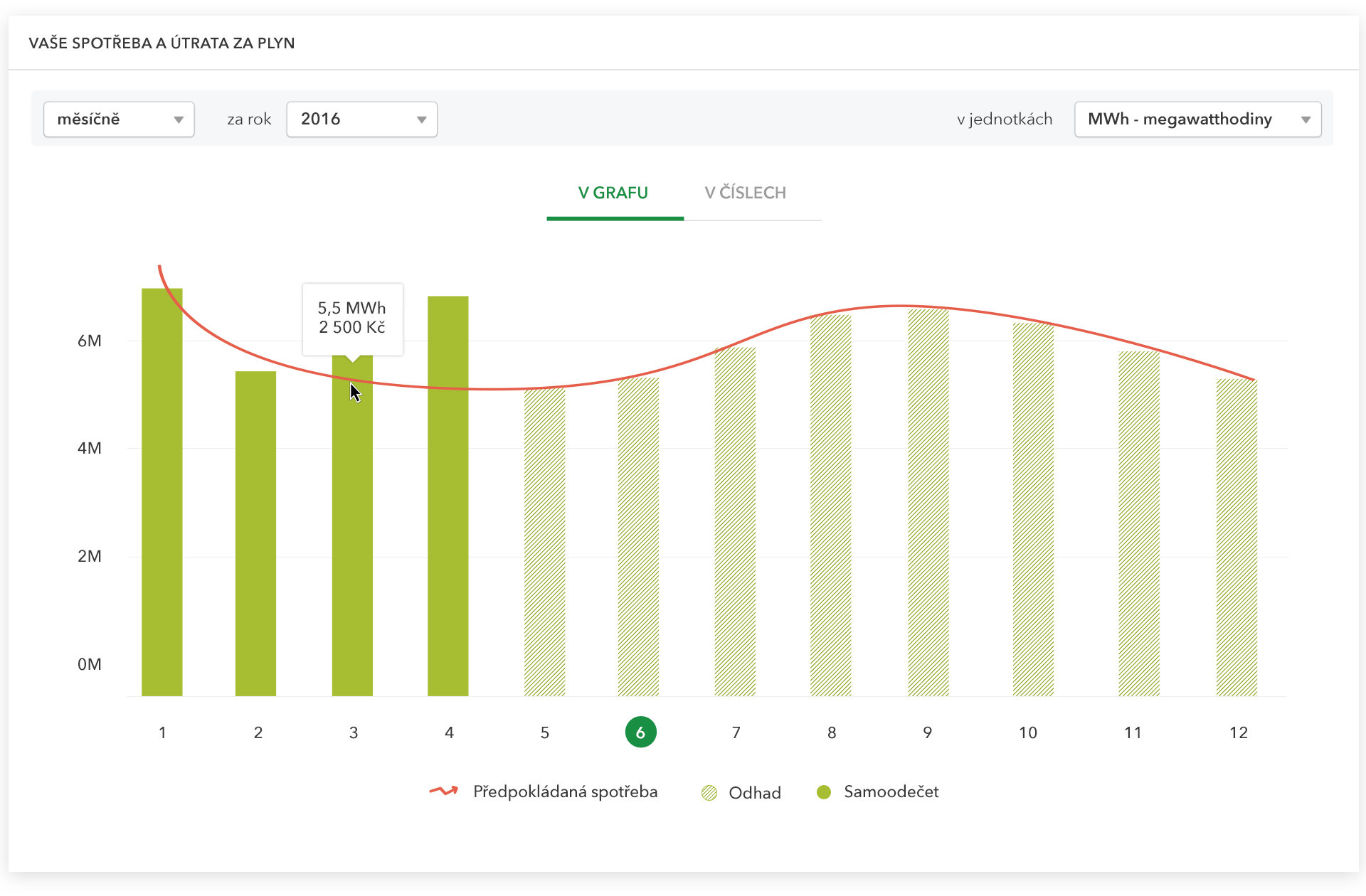 Solution
The My MND web application is available to customers on the desktop and, of course, via mobile devices as well. The Frontend part of the solution, developed using ReactJS, communicates with MND's core IT systems.
Key functions and features from the end-user perspective:
Monitoring of gas and / or electricity consumption.
Payment, billing, setting up regular advance payments.
Detailed statistics and graphs showing the development of consumption over time. Detailed tracking of the energy consumption over time (real consumption versus the regularly paid advance payments) using a simple graphical representation.
The possibility of entering self-reading.
Creating a request for extraordinary billing.
The customer may closely monitor the progress of their switch to MND from another energy supplier.
Communication between the customer and MND.

Benefits
Deploying a new version of the self-care portal was linked to a number of benefits from the perspective of MND:
Positive financial impacts, mainly as a result of more efficient advance payment choices.
Simplifying and accelerating communication with customers.
Enhancing the image of MND on the gas and electricity suppliers market.