A design system helps create consistent and quality brands. Find out how eMan's state-of-the-art design system can simplify your business.
A system that
thinks of everything
A design system is a scenario by which you can design and develop new digital products. It contains a large amount of diverse information – from the principles, through color schemes and typography, to buttons, layout, and interactive components. At eMan, we will design it exactly according to your needs so that you can count on it at any time.
Your brand will be consistent across all products. With a functional design system, you and your colleagues will be able to easily compose new content according to a proven scenario on which your previous projects and products already stand.
Whether you are planning to expand your website or considering your own mobile application, with a design system from eMan you will be ready for everything. We design components to be easily and quickly adaptable to projects of any size. We can build on your existing elements, without compromising the overall identity in any way.
It doesn't end with implementation. We will guide you through the whole design system and properly train you. You don't have to be an UX/UI design expert to get your bearings – the design system is designed so that it can be used by a team of developers just as well as by someone who's not as familiar with the concepts of interfaces and user experience.
OUR DESIGN SYSTEM
HAS SIMPLIFIED THESE BUSINESSES
WHAT YOU GET IN AN EMAN
DESIGN SYSTEM
The basic building blocks of the system design, from which all components are based.

Color palettes, typography, icons, definition of visual parameters (corner rounding, shadows, component sizes), etc.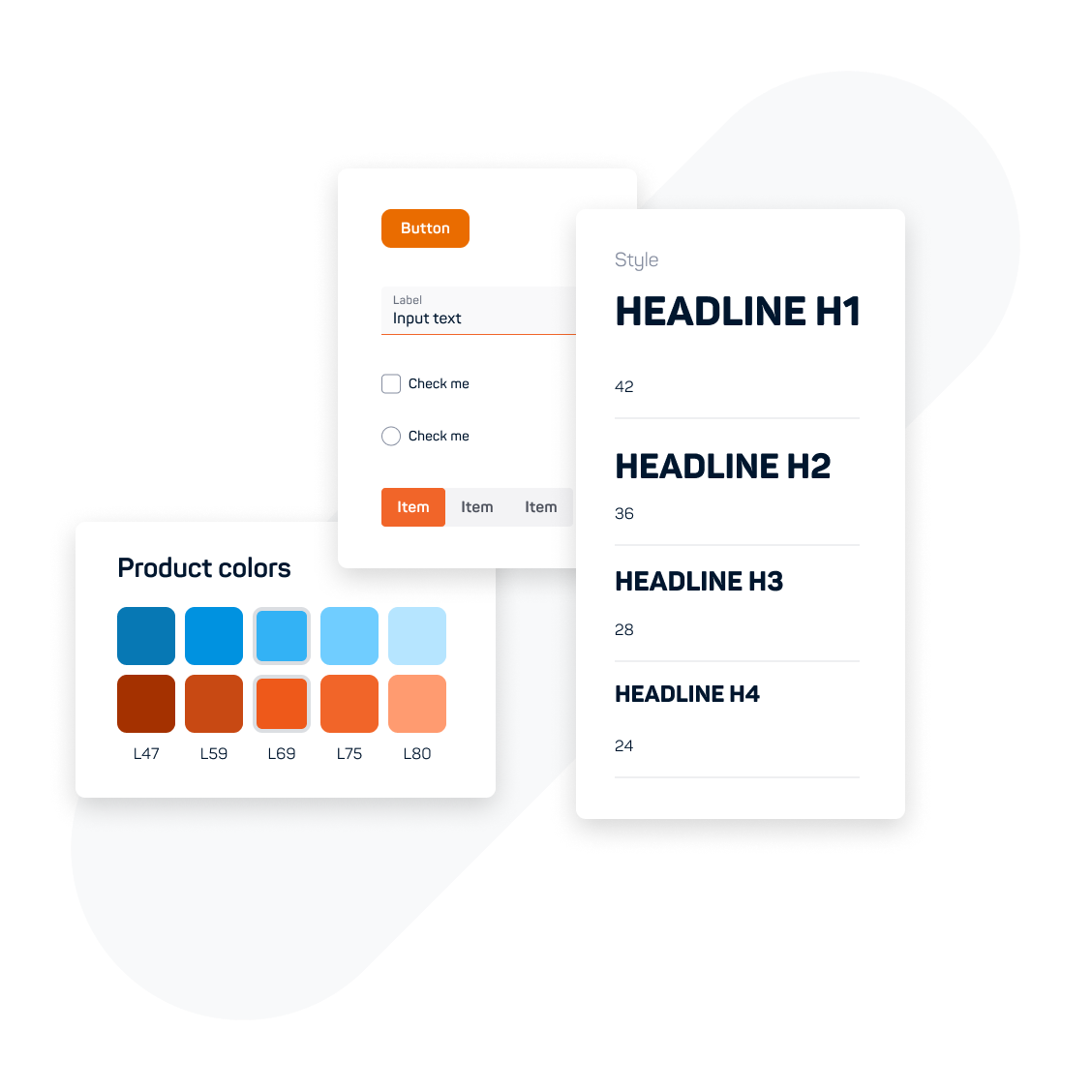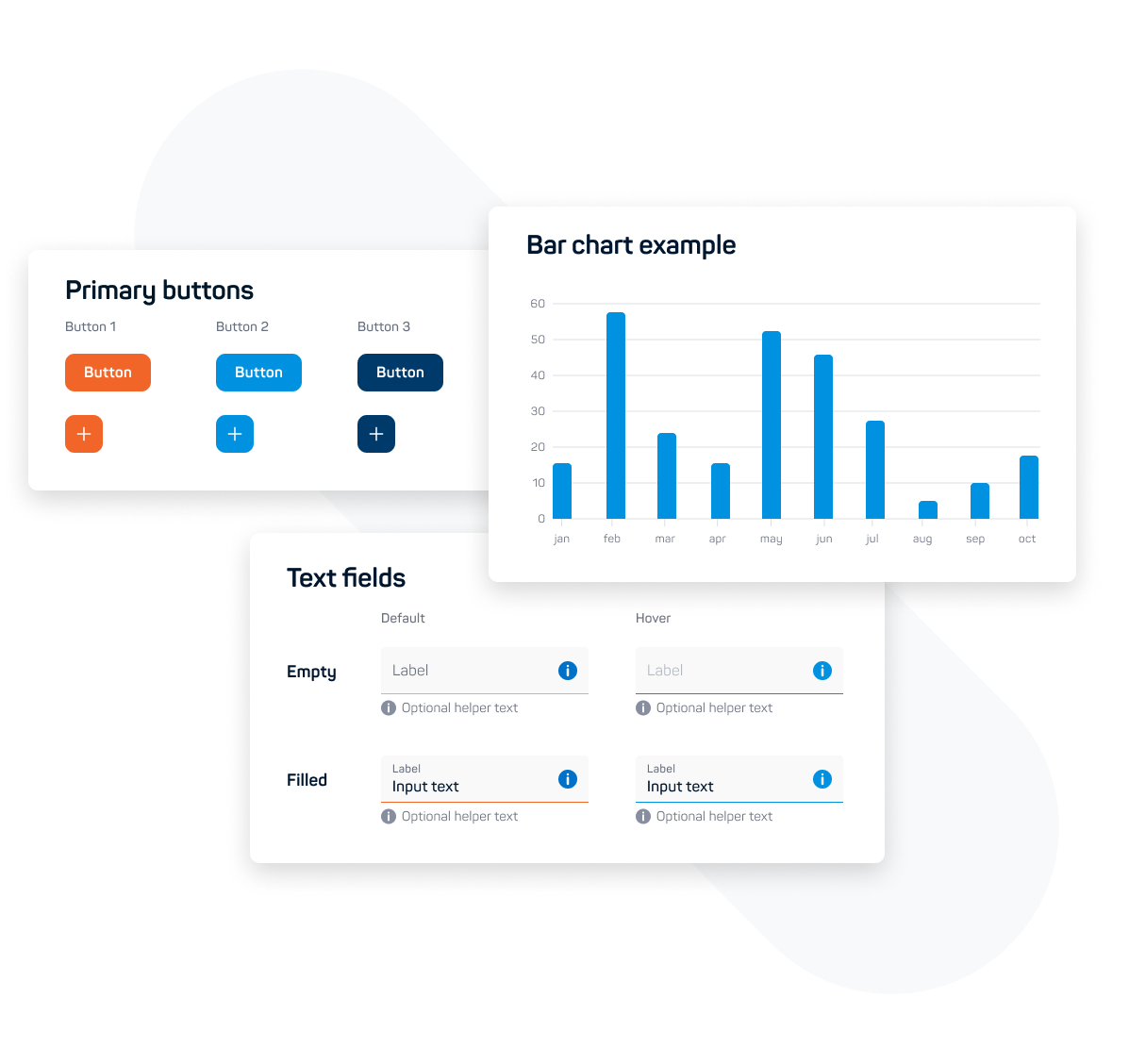 The elements that will make up your next digital product. From basic (e.g. buttons and icons) to more complex components (e.g. modal windows, navigation).

Buttons, text fields, form elements, notifications, bookmarks, navigation, etc.
Specific screens that contain predefined components, based on best practices for creating user interfaces.

You can choose from common screens (e.g. login window, registration process, user settings) as well as those that we will individually configure to your specific needs.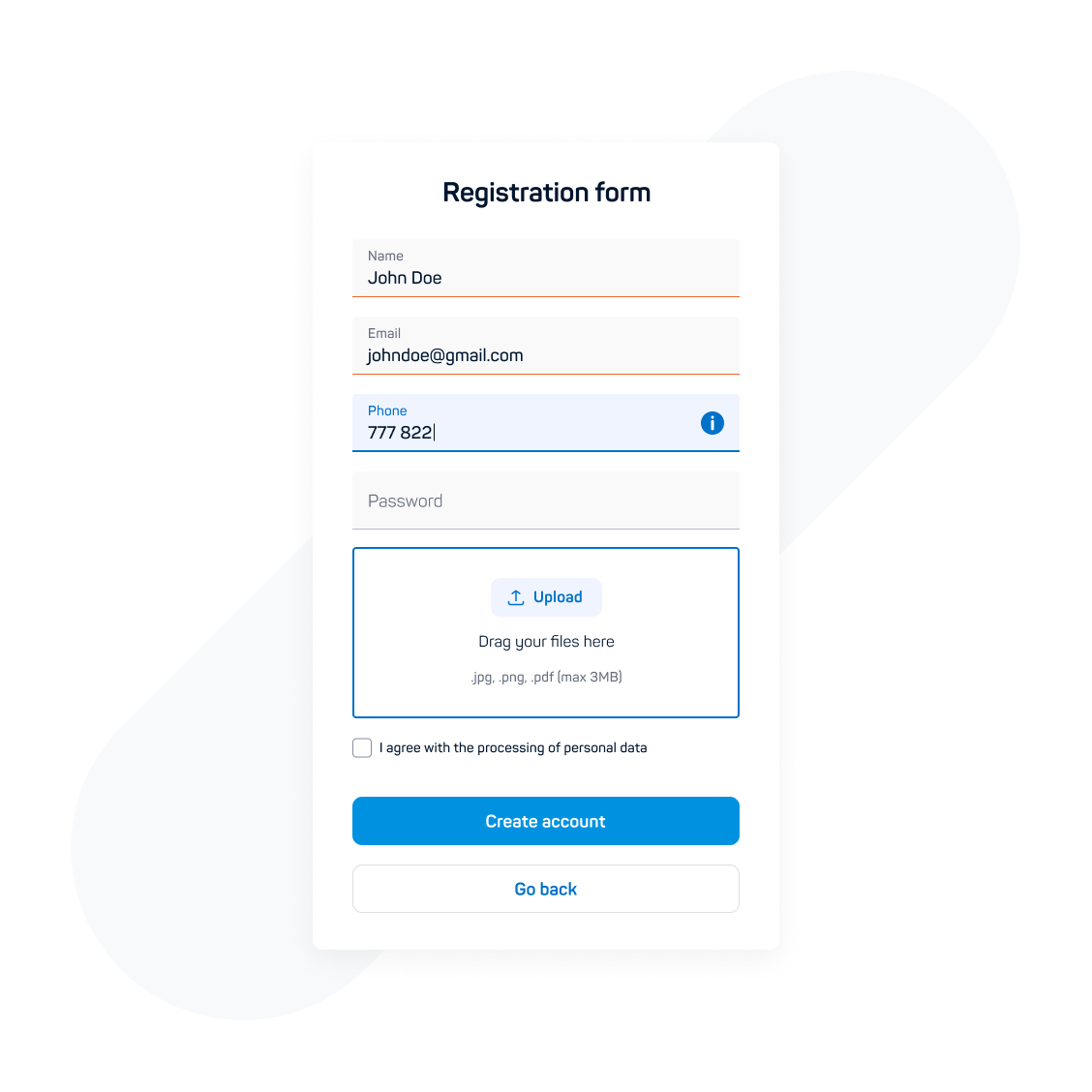 We usually work with the Figma tool when designing, mainly because its functions are focused on efficient working with components and fully responsive layouts. If you want, we can also prepare a design system for other tools such as Sketch or Adobe XD.

Our technology stack includes HTML, CSS, SCSS, React, and the front-end framework Bootstrap.
You will receive a clear and simple description of how to handle all the components. In addition to samples of their possible variations, you will also find an overview of basic UX rules. The documentation is written for designers as well as developers who will be working with the design system.
We will go through the finished design system together with you and teach you how to work with it. We will acquaint your designers with it, and prepare them for the situation when the design system will need to be expanded.
YOU'RE ONLY A FEW WEEKS FROM A DESIGN SYSTEM
We are able to deliver our solution within 12 weeks of placing your order. We will explain the whole process to you at the beginning, and agree on the overall course of action.

Creation of graphics for design system
Creation of development components
for design system
Have any questions about design systems, or anything else?